Logo / Foto:



Beschreibung:

We are a naturist hotel in Palm Springs CA USA. Paradise Lakes, Cypress Cove, and us are the most popular resorts in the US.
We were written up in Newsweek Magazine in a 3/4 page article which was featuring the best small businesses in the US. We were also written up in Phoenix's City Magazine as one of the TOP 10 BEST resorts in the western US. Also, the Chicago Tribune chose us one of the TOP 10 BEST clothing optional resorts in the world! We wanted to know if you would link us on to your site on the USA section. You are welcome to e-mail me back if you are interested.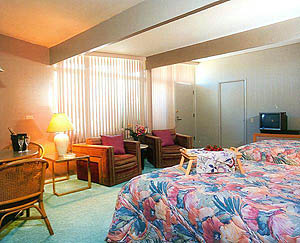 For natural fun in the sun, there's no better place than The Terra Cotta Inn. Luxurious and affordable, it's the place to stay in Palm Springs. Recently named a favorite couples getaway by Los Angeles magazine and one the top four resorts in Palm Springs by ABC TV San Diego, we've earned the allegiance of guests from around the world. Whether you're a novice naturalist or an ardent fan, just visit once. You'll understand why half of our guests book future trips before they leave Palm Springs.